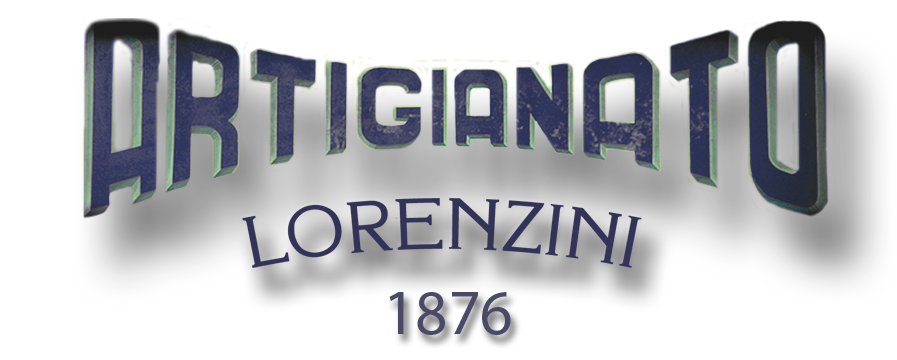 About us
Finding a family surviving from four generation on his activity is unusual on this days. Lorenzini family today represented by a business company named "L. M." on business since 1976 passing on from generations the art of wood work. The factory located in Camucia producing wise range of furniture like kitchens, sofa-bed, hand decorated cabinet, chair and sofa, chest and many others
On 1950 the Artigianato Lorenzini Shop opens his doors. Locate in the centre of the Town of Cortona when first open was only selling piece of furniture.
Today the shop offer many products; Like hand make Ceramics from Tuscany and Bassano Town (North Italy). The beauty of the olive trees wood shaped from precious master hands in to useful tools. Typical Tuscan paints printed on wood panels and famed, hand glass decorated in assorted colors, many others articles appreciate from costumers from all over the world.
Buy online our products. 
WE SHIPPING WORLDWIDE
Items present in our store
HAND PAINTED CERAMIC
BACKSLASHES
BUTTER DISH
CAKE PLATE
CENTREPIECE
CHEESE
CRUETS
CUTLERY SALAD
DISH BRUSCHETTA
DISH PIZZA
FRUIT HOLDER
JUGS
KNIFE FOR CHEESE
LADLE HOLDER
NAPKIN
SALAD
SET OF MACEDONIA
SPOON REST
SUGAR
HAND PAINTED GLASS
GLASS WATER
GLASS WINE
LIQUOR
DRINK
WHISKY
GOBLETS
WINE & WATER
LIQUOR
FLUTE
OLIVE WOOD
BOTTLE HOLDER
CORK SCREW
CRUETS COMPLETE
CRUETS SINGLE
GRATERS
MORTAR VARIOUS SIZES
NAPKIN HOLDER
NUT CRACKER
PEPPER MILL VARIOUS SIZES
PLUG OIL DISPENSER.
RIGA GNOCCHI
ROLLING PIE
SALINE
SCOOP FOR RISE
SERVING SALAD
SIZE SPAGHETTI
SIZE TRUFFLE
SKIMMER
SPATULA SIMPLE
SPATULA WITH SLOTS
SPOON
BOWLS
BASKET W / HANDLE VARIOUS SIZES
IRREGULAR SMALL BOWLS
BOWLS HAND DUG VARIOUS SIZES
CUTTING DIFFERENT SIZES
FABRIC PRODUCTS
SET FOR TABLES:
BREAD TOWELS
DRAFT EXCLUDER
INTERIOR DOOR
OVEN GLOVES RUNNER
PILLOWS WITH LACES CHAIR
POT HOLDERS
SPOON SOUSE TEST
SQUEEZER FOR CITRUS
STOP CUSHIONS
SUGAR BOWL
TABLE CLOTHS
WINE STOPPERS
INTERIOR DECORATIONS
BOX DECORATED AND TRUNKS
CHALKS
CHANDELIERS
DOOR PHOTO VARIOUS SIZES
DUMMIES JEWELLERY HOLDER
FLOWERS HOLDER IN IRON
FLOWERS OF CLOTH
HEARTS TO HANG
HOOKS, MIRRORS
IRON ACCESSORIES FOR BATH
LAMPS
PORCELAIN DOLLS
SCENTED FOR THE ENVIRONMENT
WATCHES